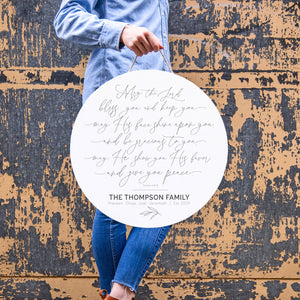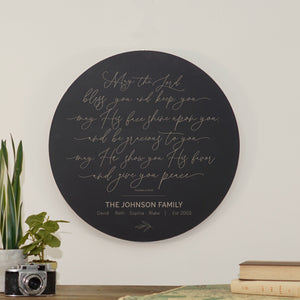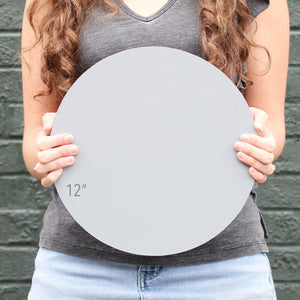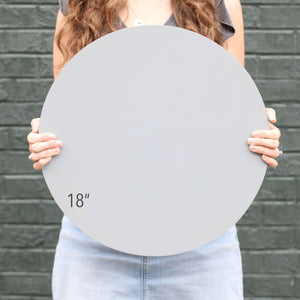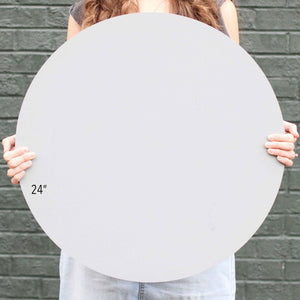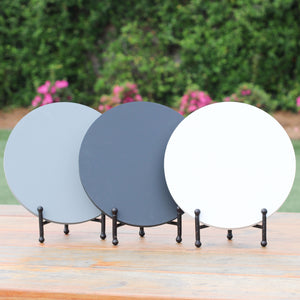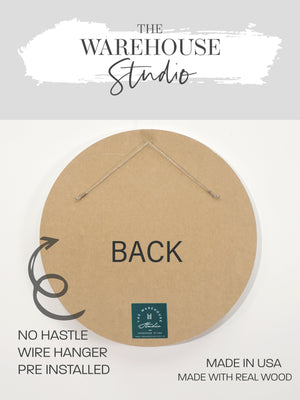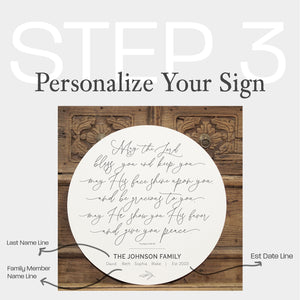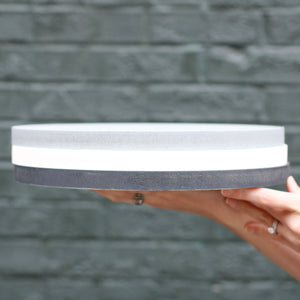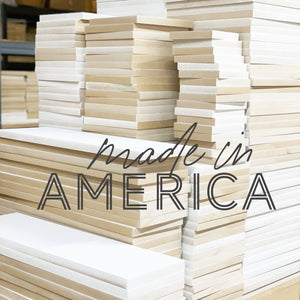 Blessed Sign | Custom Family Sign | Custom Wood Sign
This Round Wood Sign is a CUSTOM wood sign that we print directly onto real wood. These are made custom for you and your home to add a personalized touch to any room or space. Our manufacturing facility uses state of the art production equipment to print the sign which is then assembled by hand in our warehouse to give it a handmade unique appearance. The sign comes in diameter sizes of 24, 18, and 15 inches with a wire hanger on the back.
Verse: "May the LORD bless you and keep you; May His face to shine upon you and be gracious to you; May He show you His favor and give you peace."

Customize in Boxes Below:
1. Choose Your Size
2. Choose Your Color
3. Choose Your Name and Date
Please Type how you want your text to appear on sign and double check for correct spelling. If you would like to omit a line just put N/A in Box 
Please Note: The scripture verse can not be customized on this sign. We do provide customization on other listings. Message Us for Details. 

All shipping will be via Fedex or USPS and most products will ship in approx. 2-3 business days from date of purchase. If you need the product faster than the standard time please contact us prior to placing your order so we can determine if a shorter processing time can be achieved.


Blessed Sign | Custom Family Sign | Custom Wood Sign 
---